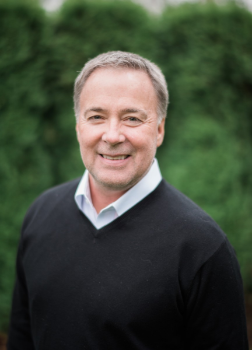 Meet Rod Hill
Rod Hill's forecasting career as spanned more than 20 years, taking him from the hurricanes of south Texas to the lake effect snows of Michigan, the tornadoes of the Ohio valley and yes, the hard to predict weather of the Pacific Northwest.

Rod grew up in Missouri and graduated from Mizzou. He later earned his certificate of broadcast meteorology from Mississippi State. Soon after, he earned the seal of approval from the American Meteorological Society and the National Weather Association. He later served on the NWA certification board for more than five years.

Arriving in the Northwest in 1999, Rod was honored more than any other broadcast meteorologist during his ten years of doing the evening news. He has been a lead forecaster at KPTV, KATU and currently KGW television. His forecasting achievements include two Emmy awards for best meteorologist, numerous Associated Press awards for best weathercast in Oregon and a Reader's Choice Award in Michigan.

In the summer of 2009, Rod Hill debuted his online weather site for Northwest weather. Today, PortlandWeather.com is a trusted source for individuals throughout the year, including a leading forecast option for Mt. Hood weather.

Family time is spent with wife, daughter & doggie in Vancouver. Passions include golf and the celebration of a hole in one in Feb. of 2009 (5-iron, 171 yards)! Other passions include enjoying the beautiful Northwest!